Last week I talked with a Canadian bitcoin mining executive who confided that he had been approached by Chinese miners looking to move their operation to Canada and were interested in a joint venture.
That same day, Reuters broke the story that Bitmain (largest Bitcoin miner in the world) is looking to expand into Canada.
You should click on the link and read it very closely. With 1800 Bitcoins generated each day, and with a price (in CAD) of $16,000, that works out to $10 billion a year.
To give an idea of scale, all the gold mined in the world in one year is US$125 billion US. One year's worth of platinum is worth US$8 billion.
It's the new goldrush, courtesy of tougher new policies by the Chinese government on cryptocurrency miners. Specifically, crypto-miners will no longer get preferential pricing when it comes to electricity.
But Canada has the cheapest (and greenest) electricity in the world, and lots of it. So hello—Ni hao ma? China.
How This Will Benefit Canadian Crypto-Mining Companies (And Their Shareholders)
First off, forget about Chinese miners setting up shop here and just moving their Bitcoin Antminers to Canada.
They can talk directly with the provincial power crown corporations all they want (which is likely not very much) but there is NO WAY that the provinces will let the Chinese miners just move their machines here, because of this: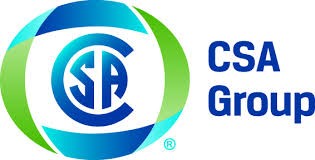 Yes, those guys, the Canadian Standards Assocation.
The Bitcoin Antminer S9 is sold all over the world and is CSA approved. There are thousands of them in operation all over Canada. They won't be a problem.
But do you think ANY other piece of industrial electrical gear from a mining operation in China conforms to CSA standards? I would think not.
And speaking about "rules" and "regulations:" Do they have workman's compensation agencies in China? What experience do Chinese miners have with environmental safety standards? Permitting? The federal Canadian labour code?
How soon will Bitmain and other Chinese mining companies build up the infrastructure to push through all the governmental approvals, so they can build Multi-Megawatt facilities by themselves?
I'm guessing years.
No, they need a Canadian joint venture partner. And that's how Canadian listed crypto-miners will see a huge opportunity.
Which Canadian Crypto-Currency Miners are Talking to Bitmain?
That's easy, all of them. Bitmain is THE Bitcoin mining rig manufacturer, and it's Antminer S9 is THE mining rig for Bitcoin. Everybody is talking to Bitmain, trying to order more machines.
Here is a list of Canadian bitcoin mining companies, some public, most private but trying to go public as fast as they can:
CryptoGlobal
Cryptostar
DMG Blockchain
Fortress Blockchain
HashChain
HIVE (mine mostly Ethereum but plan to move to Bitcoin later this year)
Maybe some will go on record as saying they are negotiating with Chinese miner in a joint venture, but most of them will deny it or want to keep it off the record.
I will bet sometime in the next six months one (or more) of those companies listed above will make a BIG announcement that they are doing a JV with some Chinese miner.
Details of the JV will include the moving of thousands of Antminers from China to Canada.
Research analysts and newsletter writers (such as myself) will take note that every single Antminer S9, at today's Bitcoin price, generates more than $10,000 CAD year in profit.
And we shall see what the stock price does then.